Sintia Stone is rocking those fishnets in this video. Her plump tan ass gets a workout in this installment of "Pump That Ass." Sintia does it all! She has a very curvy body and looks fuckin' amazing in all her photos and videos.


Damn…she can suck a cock. Her lips look so juicy wrapped around a fat cock. This is nothing compared to how well she takes it up the ass. Sintia Stone is fuckin' awesome. You will be ready to explode before there is any anal action in this video.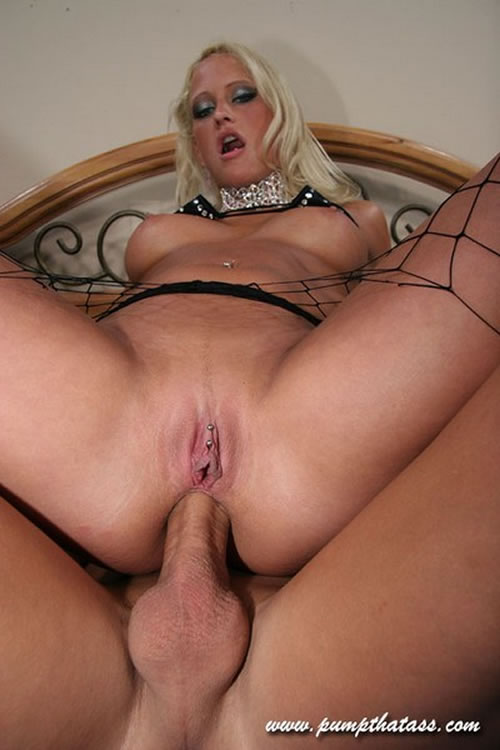 She even has her clit pierced! Now, that is fuckin' hot. You won't be disappointed will all the amazing close-ups of her sweet pussy and asshole getting pumped hard. Sintia Stone is one of the best anal performers in the porn world! Her performance in "Pump That Ass," gets an A+ from me!
CLICK HERE FOR MORE PHOTOS AND VIDEO OF SINTIA STONE.