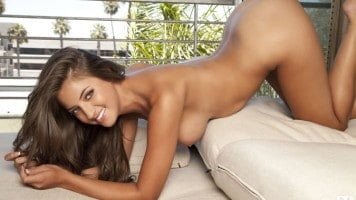 Jessica Workman is the Cybergirl of the month August 2012 for PLAYBOY. Jessica Workman is a 20 year old babe from Cleveland, Ohio who is a professional model that rarely ever gets nude. Jessica has a crazy body with all natural d-cup tits and a nice thick ass along with a smooth pussy. Jessica is extremely good looking and PLAYBOY captured her beauty nude. The video shows Jessica stripping out of her bra and thong set to amazing music. Enjoy the video clip and please don't blow your load until you see the whole video in HD.
DOWNLOAD THE ENTIRE PHOTO AND VIDEO SET IN HD @ PLAYBOY PLUS.
Also check out all the episodes of Playboy TV BADASS show.